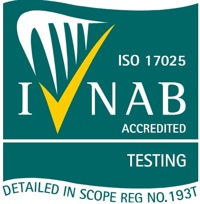 https://www.inab.ie/Directory-of-Accredited-Bodies/Laboratory-Accreditation/Testing/Building-Envelope-Technologies-Ltd.html
Building Envelope Technologies is accredited as a testing laboratory by INAB (the Irish National Accreditation Board).
Accreditation is only awarded in Ireland by INAB and requires a company to operate and maintain an ISO compliant quality management system. The process of gaining accreditation involves the development and practice of many technical and managerial procedures to ensure complete traceability and quality of the test results.
Our quality management system covers all aspects of our testing activities, including calibration and maintenance of equipment, training of staff, and the way we deal with contracts and our customers.
The importance of providing a technically excellent service to our clients has always been at the centre of what we do, and the need for us to establish complete traceability was a clear company objective from the very beginning.
Why Is Quality And Accreditation Important?
An accredited company is one that has been assessed against internationally recognised standards to demonstrate competence, impartiality, and performance capability. This process is continuous to ensure that high standards of quality are always maintained. Using an accredited company gives you and your clients the confidence and traceability necessary in the environment of today's construction industry.
ISO/IEC 17025 accreditation is the single most important standard for testing laboratories globally. In Ireland, this accreditation is awarded by INAB (Irish National Accreditation Board). ISO 17025 accredited laboratories have demonstrated that they are technically proficient and able to produce precise and accurate test data.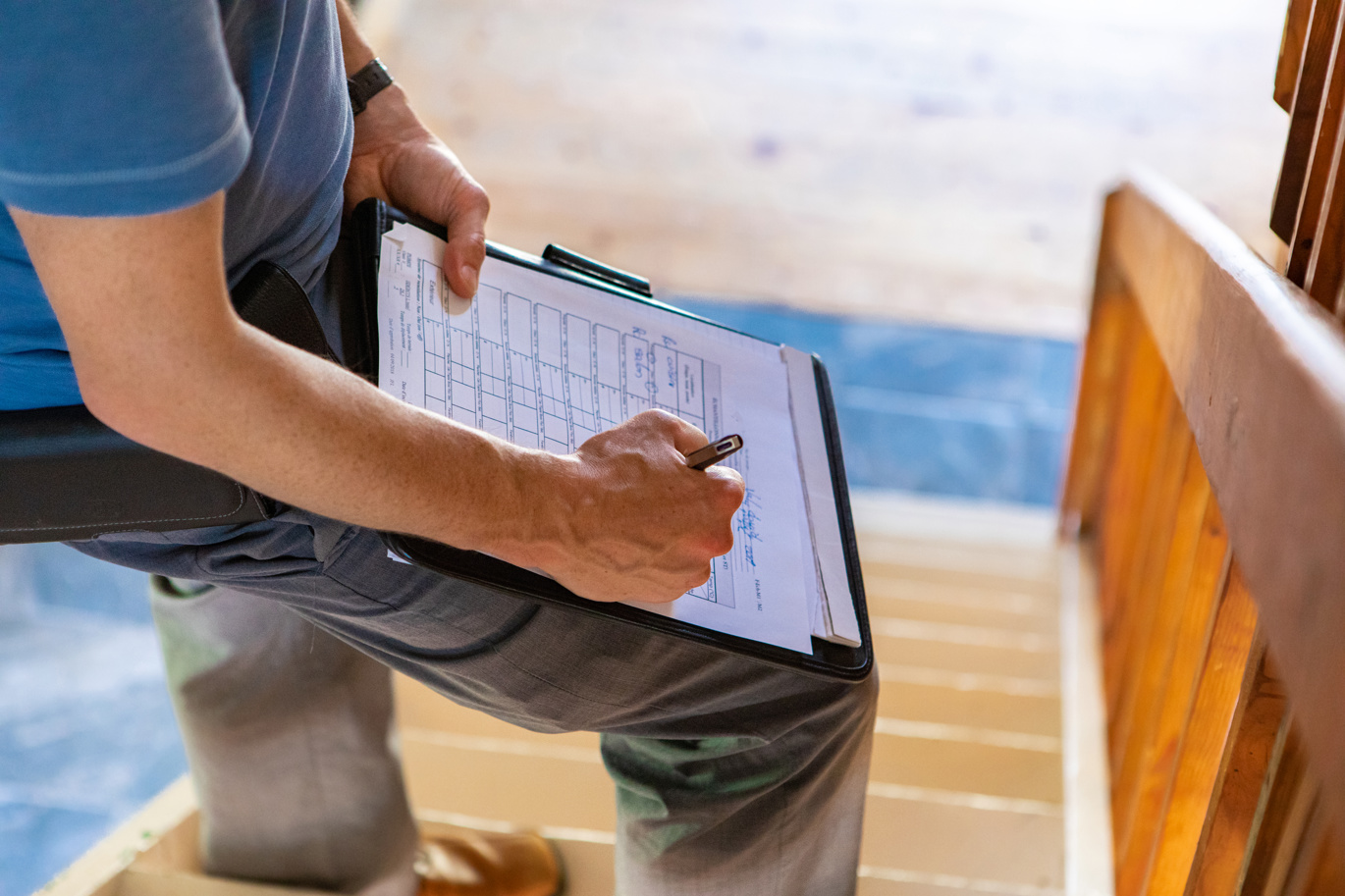 Laboratory accreditation bodies use the ISO 17025 standard specifically to assess factors relevant to a laboratory's ability to produce precise, accurate test and calibration data, including:
Traceability of measurements and calibration data to national and international standards

Technical competence of staff and independently approved training procedures

Maintenance and proven accuracy of ALL test equipment

Quality assurance of test data

Validity and appropriateness of test methods

Appropriate handling and transportation of test equipment

Quality of testing environment and sampling

Measures are in place via the ISO quality management system to ensure no conflicts for our clients
To ensure continued compliance, accredited laboratories are re-assessed at least annually to check that they are maintaining their standard of technical expertise.
As a result of this process, government departments, private sector procurers, and consumers can have confidence in the calibration and test results, inspection reports, and certifications provided in the provision of energy performance.
What Is The Role Of Accreditation?
Accreditation is the independent evaluation by an authoritative body of conformity assessment bodies against recognised national and international standards to carry out specific activities in order to ensure their integrity, impartiality, and competence.
How To Specify A Test?
Specifying a test is easy if you simply specify that an INAB accredited specialist with a proven track record is required to carry out the independent test to ISO 17025.
If you are unsure about exactly how to specify an airtightness test, please contact us, and we will be happy to provide any guidance necessary.
How Does This Benefit Our Clients?
ISO/IEC 17025 accreditation minimises risk by ensuring that you are choosing a technically competent lab that has an internationally recognised quality management system in place.
This also allows you to avoid expensive retesting, which enhances your confidence in our product by assuring that it has been thoroughly evaluated by an independent, competent testing laboratory that has been assessed by a government third-party body to international standards.
Get in touch
BET provides cost-effective solutions specifically tailored to your needs and project requirements. Get in touch to learn how we can keep your next project compliant and on track.
Contact